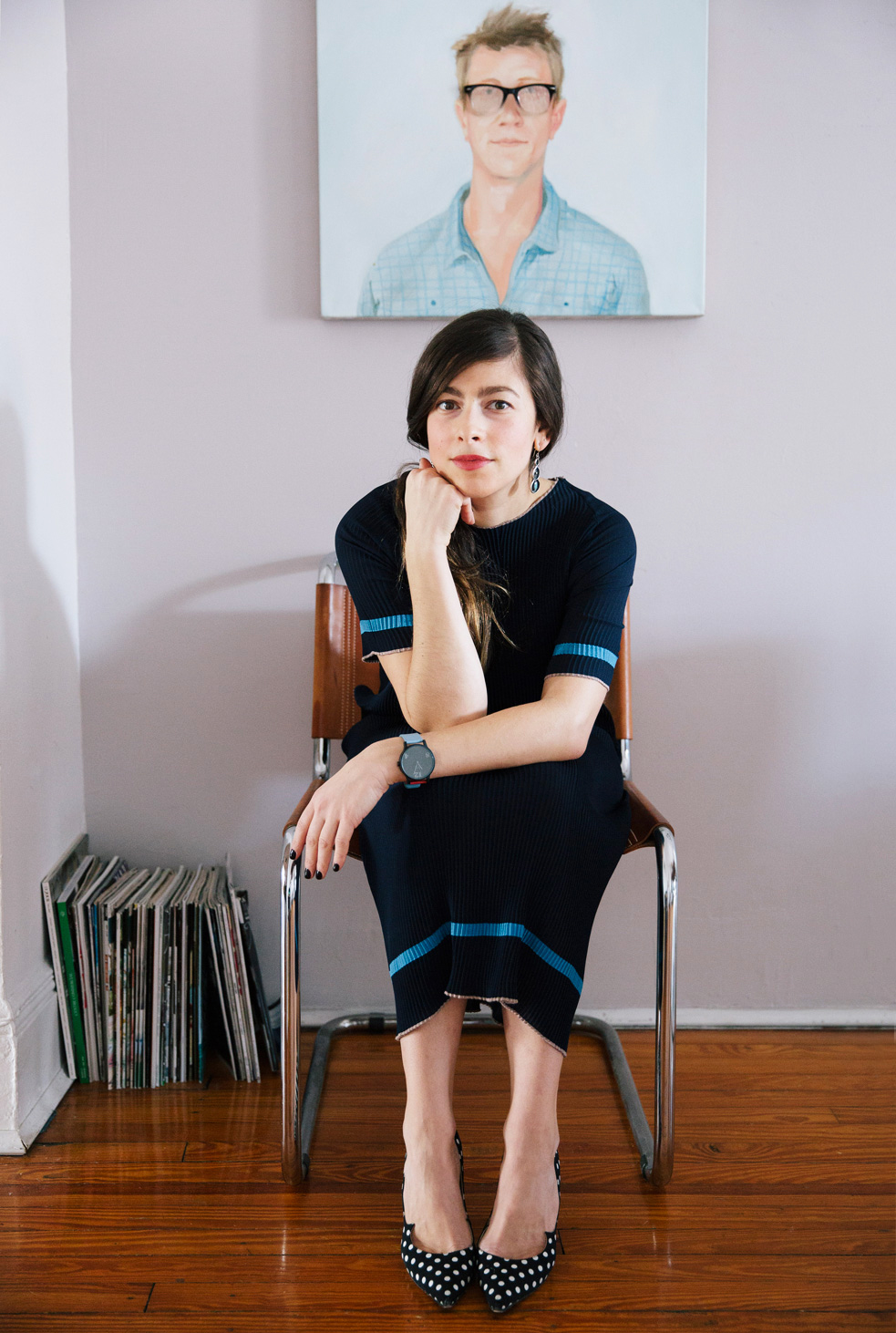 The No.29, Co-founder, New York
Based in Brooklyn, New York, USA, originally from New Orleans, Louisiana
Website: www.thenumber29.com
Instagram: @erinallweiss
No.29 Instagram: @theno29
Photo © Anna Ottum
How did you get started in PR?
I went to school to be an environmental lawyer. From a young age, I was certain this is what I would do. I started my career in Washington working for Oxfam, and fell in love with the work of their brilliant communications team. Their work was to translate complex policy and legal speak so the public could understand and ideally act on it. Thus began my foray into PR, working on Capitol Hill for one of the leading environmentally focused members of Congress, and at NRDC. I saw close up how long the lawyers and policymakers (who I'm still in awe of) would work to effect change. They have a patience I don't, and media moves much faster, but the jobs are complementary. I work to engage people in meaningful issues, brands and initiatives as a communicator – and think of myself as someone who argues in the court of public opinion rather than a courtroom.
How did you find yourself where you are now?
I always knew I would end up in New York. The city itself is a better fit, though I'm still obsessed with policy and tend to my DC roots. I've also always been design, art and fashion oriented – which was hard to find space for in DC. When I moved to New York, one of the first projects I worked on was with the artist JR…and it was such a special and unique opportunity to jump into a new space. From there, I was able to work with Sundance, the Brooklyn Museum of Art, and other leading art and design institutions. That said, I never wanted to give up my commitment to policy and sustainability, so I combined my interests with my like-minded and phenomenal co-founder, Melody Serafino. We started our firm four years ago, focusing on the intersection of design, innovation and impact.
What does your agency do?
No. 29 is a PR firm and consultancy that gives AF, so to speak. We work to tell stories that merit being told, and hopefully inspire people to shift how they consume. Beyond media relations, we offer partnership engagement and brand activation that help to amplify our PR efforts. We're seeing a dramatic shift in PR, where an instagram post can drive more traffic to an event than an article. While I have more thoughts on this topic than space allows, it's a reality we need to accept. I love long-form journalism, but realize we can't just focus on securing articles to move the needle. We also organize experiential activations that spread on social channels, while looking for organic partnerships that can benefit two (or more) parties.
What is a recent success you're particularly proud of?
This is truly a hard one, as our team was discussing the companies and people we work with…and we feel fortunate to believe in, learn from, and deeply admire all of our clients. I am stoked about a recent Coveteur article on French sneaker brand VEJA, which rightly digs into how they're blowing up the fashion industry. They're totally sustainable and transparent. Further, the sneakers look cool as hell. Another project we're super excited about, but can't reveal in full until September, is with Ilegal Mezcal. They are sustainable and unapologetically political, and we recently connected them with the platform Semaine to create a film that will launch during fashion week. It's an exciting one.
How would you say the media landscape in your field has changed since you started in PR?
Particularly since the election of Trump, we've seen a shift in people caring far more about the brands they buy and organizations they support; it's how we've always operated, so it's cool to see a shift towards people connecting their purchase power to their values. And as mentioned, engaging across social platforms – and organizing gatherings that can amplify a brand's work – is a massive shift.
What is most important in your work?
We made one rule when we started our firm: we don't act like assholes, and we don't work with assholes. It might sound crass, but it's true. Life is too short to work with people who don't elevate you or improve the world. So making a difference and creating a firm that is an extension of our values and interests is what matters most to us.
Where is your favorite place for business meetings?
Our office in Nolita, or the Wing (if it's a women-only meeting). Otherwise, The Spaniard for lunch or drinks is the best. I think their lunch is a not-for-long hidden secret. Their old-school booths are the modern answer to the power lunch.
PR can be fast-paced and stressful, what is your favorite way of relaxing?
I'm a runner and yoga practitioner. If I'm not getting work done or in a rut, I'll hop over to a yoga class or hit the pavement.
What are you reading these days?
I just finished Esther Perel's forthcoming book, The State of Affairs. I got an advance copy, and it's truly brilliant. Look out for it in October.
What are the top songs in your current play-list?
Van Morrison never gets old.
What is the next event you're the most looking forward in the next months?
I'm headed to Norway to bring journalists to the single most sustainable fish farm with Aqua Spark, and then to Paris with Devialet to announce their partnership with the Paris Opéra. Between these trips and the Ilegal film launch in New York, it should be a busy and exciting fall.